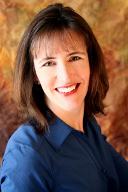 Karen Harvey, CEC, is the founder of Clarity Coaching. She is passionate about helping her clients create incredibly satisfying lives, personally and professionally, as they learn to balance their many roles and make the changes that are most important to them.
She received her certification from the Institute of Professional Empowerment Coaching, following almost a year of intensive training. She is a member of the International Coaching Federation and the Sacramento Coaches Association. She received her Bachelor's Degree in Psychology from Pomona College in Claremont, California.
Karen was the life coach for the Sacramento Bee's SacMomsClub.com website for over two years, writing weekly articles and moderating a discussion forum for area moms. She is also a regular contributor to several local newsletters for moms. She taught classes at area Borders stores (M.O.M. Balance and The Successful Solopreneur), is a frequent speaker, and conducts regular workshops throughout the Sacramento area.
Her corporate experience includes facilitating an executive management offsite for EMAssist, Inc. on understanding and utilizing personality types in the workplace,  conducting a national teleclass for franchisees of the Baby Signs corporation on time management, business development and life balance, and leading an employee seminar at Intel Corp.
She works extensively with mothers, "solopreneurs" and small business owners, and is currently a business development instructor with SEDCorp.
She lives with her husband of nineteen years and their two children, a 12-year-old girl and a 14-year-old boy.